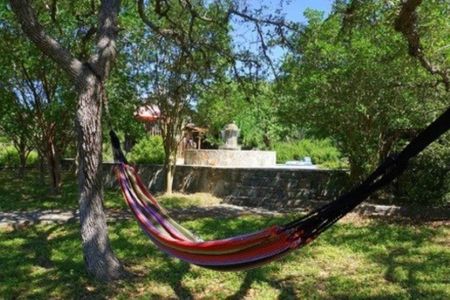 Weekend Getaways
Take a glass of wine to the jacuzzi. Light some candles around the outdoor bathtub. Sunbathe around the pool & palapa bars.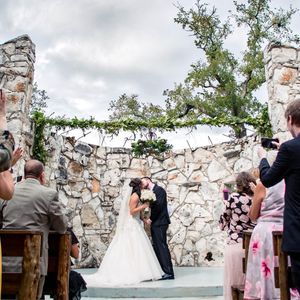 Weddings
Say "I do" in the open air chapel. Enjoy live music on the pre-lit outdoor stage. Gather with friends & family in a spiritual place.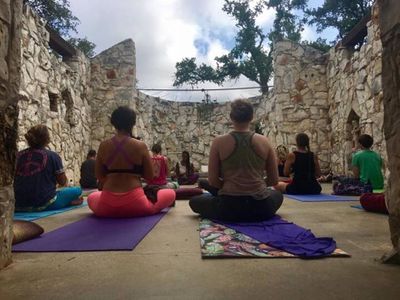 Yoga Retreats
Meditate beneath the stars in the open air chapel. Play music around the bonfire. Roam the 35 acres of the property solo. Paint by the Koi pond.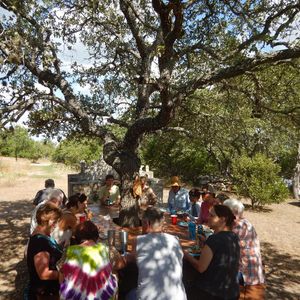 Corporate Retreats
Connect with the people you see each day by exploring the Hill Country. Float the river and make memories.
We'd love to have you!
If you're interested in booking Sacred Passages for a special event, please contact host Rebecca Cook at (512) 665-1877 or by email at 62rebecca@gmail.com
7 guests | 4 bedrooms | 5 beds | 2 baths
Pets are welcome, but must be cat friendly - Cat Stevens is the resident Sacred Passages cat. Pet fee is $25 per pet per night.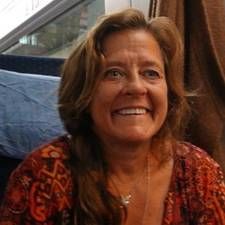 Meet Rebecca
Rebecca Cook is the owner and visionary behind Sacred Passages, as well as your host during your stay. Rebecca is a Texan through-and-through and has been living in Wimberley for over 30 years. Sacred Passages holds a very special place in Rebecca's heart, as she raised her family here. Nana's Chapel was even named after Rebecca's beloved mother, Nana. Don't hesitate to contact Rebecca with any questions or comments about Sacred Passages or the Texas Hill Country. Shine on!